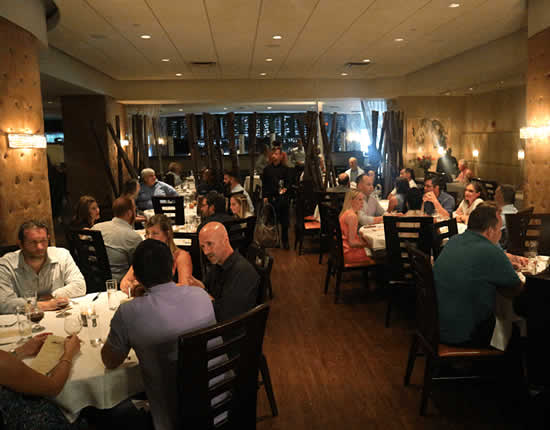 Market 17
1850 SE 17th St #109, Fort Lauderdale, FL 33316
MARKET 17, located at Portside Center, is Fort Lauderdale's charming Farm to Table Restaurant and Bar. Offering diners the opportunity to dine on locally sourced ingredients, this family-run restaurant is thoroughly transparent, making public a list of the local farms where they purchase their ingredients from. This groundbreaking Fort Lauderdale restaurant is committed to preparing only the freshest  ingredients available that are organic, hormone-free, pesticide-free and fresh day boat fish. This unique approach to creative dining, focusing on amazing, healthful food, beverages, served by a gracious and non-pretentious staff is what has made them so popular.
Their dishes are always made from scratch. Chef Lauren spends many hours at local farms, looking for the best products to bring back to the restaurant.



The food and the service are not the only things to rave about at Market 17. They are also dedicated to an extensive beverage program. Restaurant owners Aaron and Kirsta are true Sommeliers, and they love to share their passion for wine, craft beer and spirits with the guests.
Dining in the Dark
In addition to the delicious meals served during the day, Market 17 also claims the flavors of the deliciously prepared dishes are enhanced while indulging on courses without the use of sight or silverware. Hence, "Dining in the Dark" was conceived. Chef Lauren DeShields meticulously creates separate dishes nightly solely for the Dining In the Dark guests. Here, the dining room is completely dark. But don't fret, your server will kindly help you locate and stabilize your food and drinks. You are then left alone to smell and even feel your food, and figure out what you are eating and drinking. The experience takes place in a completely pitch black private room.

Market 17 offers 4 to 8 courses starting at $75/person.
Optional wine pairings start at $25/person.
On weekend nights only a $350 food and beverage minimum is required for parties of 3 or less.

Seating is extremely limited as the restaurant only offer two seatings a night, so please book in advance. Reservations are only taken by the phone. Please call 954.835.5507 to book.










1850 SE 17th St. Ft. Lauderdale, FL 33316


954.835.5507