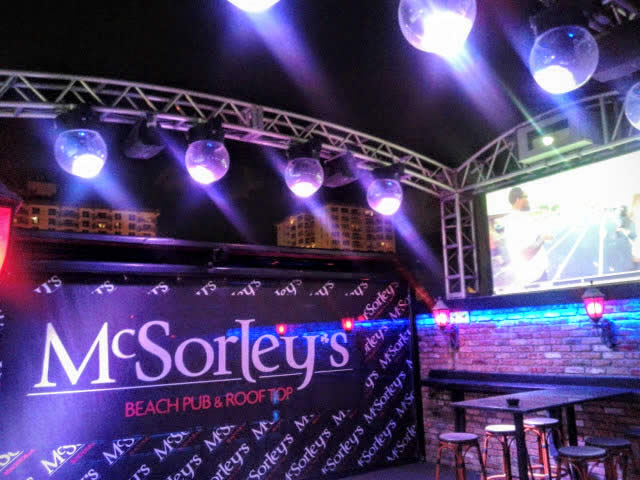 McSorley's Rooftop Nightclub
The famous McSorley's Rooftop Nightclub is one of the best local bars in Fort Lauderdale Beach. Offering a full bar, variety of games, a beautiful view, and a welcoming and friendly staff. This popular oceanfront pub and grill has a downstairs sports bar and game room, an upstairs sundeck with beach views. Both serve cold beers. It is next door to Primanti Brothers Pizza in Fort Lauderdale Beach.
If you are in Fort Lauderdale Beach, stop by McSorley's and experience a little bit of Ireland. Enjoy a tasty pint of their world-class Guinness or McSorley's Pale Ale while you play all of your favorite music on the jukebox.
837 N Fort Lauderdale Beach Blvd, Fort Lauderdale, FL 33304
Phone: 954-565-4446
www.mcsorleysftl.com
Hours:
Sunday 11AM–2AM
Monday 11AM–2AM
Tuesday 11AM–2AM
Wednesday 11AM–2AM
Thursday 11AM–2AM
Friday 11AM–3AM
Saturday 11AM–3AM